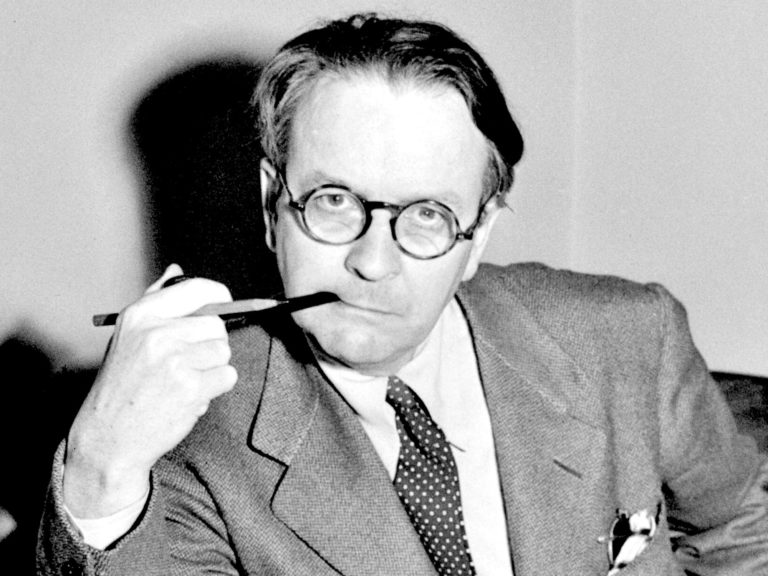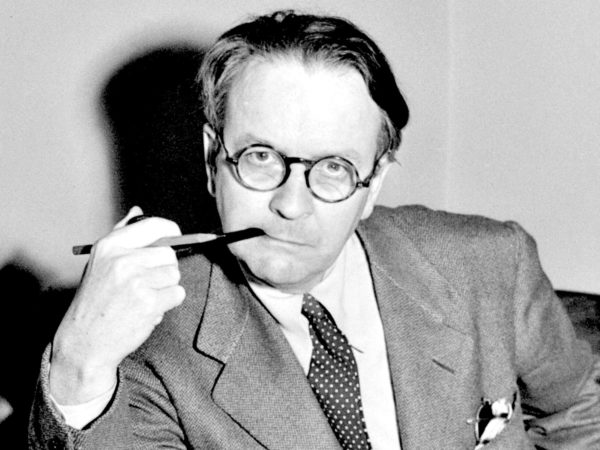 This article was published in the off-the-shelf-books blog
Andy Griffee his favourite…..
… authors
Raymond Chandler.  I have always been a sucker for Philip Marlowe (who, of course, I picture as Humphrey Bogart).  I love the concept of a hero prowling the mean streets who 'is not mean, who is neither tarnished nor afraid' and who likes a glass or five or whisky. But most of all, I love the sardonic deadpan wit of someone who is immersed in the messy corruption of venal people and yet somehow, also seems to hover above it.  I still have a quiet chuckle to myself when I remember lines like, 'she was a blonde, a blonde to make a bishop kick in a stained-glass window' or 'he looked about as inconspicuous as a tarantula on a slice of angel food cake.' He took crime fiction by the scruff of the neck and kicked it out of the Home Counties drawing rooms. His hero has been often-imitated but rarely, if ever, improved upon. He created the original hard-boiled gumshoe detective and I have been a fan since I read The Big Sleep as a teenager.
… films/movies
Okay…it's not a crime movie and it may not be the finest film ever made, but my DVD copy of Master and Commander: Far Side of the World is easily the most viewed film in my collection. I am a huge admirer of the 21 seafaring novels by Patrick O'Brian which follow the fortunes of the British naval officer, Jack Aubrey and his friend, the naval surgeon, naturalist and spy Stephen Maturin.  Having read the entire series from cover to cover, twice on the trot, I was nervous that Peter Weir's 2003 film would fail to do justice to the books. I need not have worried. He uses some of the characters, plot and dialogue from the books without faithfully reproducing any single book's plot. The film captures the spirit of the amazing friendship at the heart of the series of novels and respects O'Brien's painstaking historical authenticity without getting in the way of a rollicking good story. The movie captures the awesome scale of the sea and the hardships of life on board. It is a really satisfying movie which I return to again and again.
… TV dramas
At the moment, there is only one compelling British-made TV crime drama which is appointment-to-view and towers over the competition. It is Peaky Blinders. The BBC gangster family epic is set in 1919 Birmingham and describes the expansion of a criminal gang who sew razor blades into the peaks of their caps and is led by their charismatic and cunning boss, Tommy Shelby.  The acting by Cillian Murphy, Helen McCrory, Sam Neill, Paul Anderson, Tom Hardy, Benjamin Zephaniah et al is outstanding.  Although it was mostly filmed in Yorkshire, its sense of place is rooted in the industrial grimness of England's second city in the aftermath of the World War 1.  The strongly drawn characters and high-stakes plotting is complemented by great costume design and a directorial flair that at times is breathtaking. Four series have been screened so far and there are another three to look forward to. I am counting the days.
… fictional killers
My favourite fictional killer is, with no shadow of doubt, Tom Ripley. Patricia Highsmith described her anti-hero as a 'suave, agreeable and utterly amoral' con-artist and serial killer who always evades justice. You find yourself admiring his sophisticated taste for fine food, wine and art and the depth of his love for his partners – and then you realise with a jolt that you are rooting for a violent psychopath. You know you shouldn't be hoping he thrives, let alone survives, and yet you do. I was transfixed by the sequence of Ripley novels and slightly horrified by how drawn I was to Tom's character.  Therein lies Highsmith's magnificent achievement.
… fictional detectives
Whilst I have a weakness for P.D.James's Commander Adam Dalgleish with his calm manner, Jaguar sports car and poetry writing, perhaps he is a little too superior and detached. I feel much the same about Susan Hill's Detective Chief Inspector Simon Serrailler, another middle-aged and slightly aloof English bachelor whose spare-time sketches are worthy of gallery space but who struggles with close personal relationships. No, when it comes to fictional detectives, I'm looking for the wit, character and uncompromising courage of a Philip Marlowe – and so I finally choose Philip Kerr's detective, the Berlin private investigator Bernie Gunther.  Bernie served 11 years as a homicide detective in Berlin just as Hitler's National Socialists were coming to power. I love his jaundiced commentary on both his own failings and the corrupt and deviant viciousness of the Nazis who are all around him.  He compromises to survive during hellish times, but maintains a personal bravery, honesty and overwhelming decency as well as a brilliant mind.  The atmosphere and detail of the 14-book series is so convincing that I was amazed when I discovered that Kerr was a British writer. Sadly, he died in March 2018 and I am so sad that I shall no longer be able to read of Bernie Gunther's trials and tribulations.
… murder weapons (can be as bizarre as you like)/… death scene (horrific/bizarre/amusing/surprising)
The murder weapon which still stabs deep into my memory is the Marttiini, a slim Finnish-made blade which is kept in a lightly oiled sheath and belongs to the serial killer who haunts Complicity, a crime thriller by the late Scottish writer Iain Banks. This is one of the most dog-eared paperbacks on my book shelves which I re-read every couple of years. Its chapters alternate between a troubled newspaper reporter's first-person narrative and a second person account of a serial killer's activities in and around Edinburgh.  The bizarre and sadistic murders are acted out on a series of unpleasant right-wing capitalists in ever more ingenious ways.  Slowly, a connection between the killings and a previous article by the journalist is established.  In one, an arms-dealing MP is tied to a chicken wire gate and has an artery slashed after watching his much-loved fox-hounds get shot. The methods of killing match the immoral activities of the victims in a gruesome way and the plot drives forward in a bleak but compellingly imaginative way.  As a former journalist, I enjoyed the underlying focus on journalism and the extreme nihilism which is uncompromised by the book's ending. The surprises in Complicity linger long in the memory and, although not as famous as Banks's Wasp Factory and The Crow Road, is well worth seeking out by crime fiction aficionados.
… blogs/websites (for book research/writing/crime research – not book review blogs)
My fictional hero, Jack Johnson, lives on a 64 ft long canal boat and moves around the country's canals and waterways – so the most vital source material I use is the series of excellent pocket guide books by J.M.Pearson & Son Ltd which map out every single lock, bridge and towpath pub.  Pearsons have kindly allowed me to replicate some of their maps so readers can trace the fictional journeys with their fingers and even explore the geography of the novels for themselves should they wish.
… writing tips
It would be presumptive for this debut novelist to give writing tips before finding out whether anyone actually enjoys my books.  However, I have now learnt the difference between a pantster and a plotter.  My first book, Canal Pushers, took more than two years to complete because I made it up as I went along and needed to juggle the interconnections between three distinctly different plotlines. Long daily dog walks proved to be the answer to filling the day's blank pages. The second book (provisionally entitled River Rats) had every chapter carefully plotted out from beginning to end and took just six months to complete.  The third, I hope, will benefit from experience and be a blend of the two. However, I have found the snooker table in my study to be very convenient to lay out 30 small sheets of paper – one for each chapter – and juggle the contents accordingly.
… writing snacks
I write from 10 am to 4pm – stopping for a brief sandwich lunch and then to make sure dinner is on the table for my hard-working wife after her day at St Richard's Hospice in Worcester. The odd chocolate biscuit has been known to join the morning coffee at the desk, but other than that the snacks are all given to the three dogs (two border terriers and an English springer spaniel.)