Canal Pushers
Canal Pushers is the first thriller in the exciting new Johnson & Wilde mystery series set on Britain's waterways. Does a serial killer stalk the towpaths and locks?
Published in hardback and eBook May 2019. Coming soon in paperback!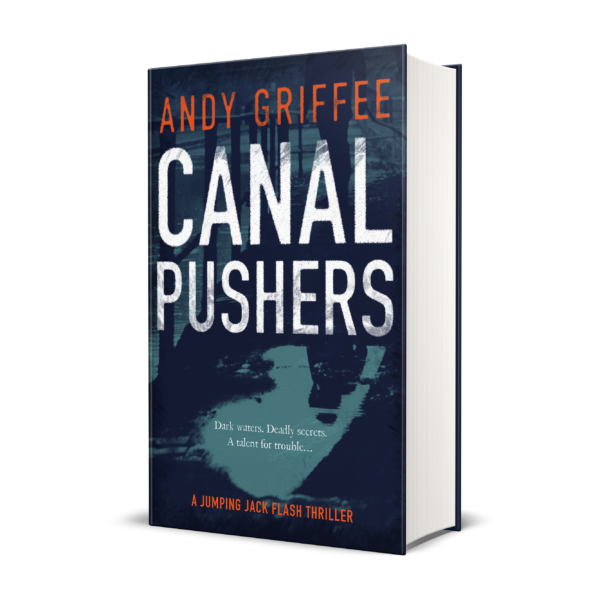 Introducing Jack Johnson, in search of a quiet life but with a talent for trouble...
Jack Johnson is newly divorced, recently made redundant and in search of a fresh start. But when a young boy he meets on the canals turns up drowned, trouble seems determined to follow him. With the encouragement of Jack's unlikely companion, Nina, who's come aboard his narrowboat, Jumping Jack Flash, to help him navigate the waterways of the Midlands, Jack is soon tangled up in a police investigation that doesn't quite add up.
Is there a serial killer stalking the towpaths? Jack's got more pressing problems too: can a canal boat outrun an organised crime syndicate and a media manhunt?
Inspired by the real-life story of Manchester's 'Canal Pusher', the widely reported theory that a spike in deaths by drowning is no accident, this debut novel is the first in a new series featuring Jack Johnson and Nina Wilde that explores hidden communities on the canals and waterways.
Purchase Canal Pushers
An intriguing setting and a central character who drew me right into his world…Andy Griffee is an author to watch.
An intriguing mystery played out across the evocative setting of the British waterways. I was drawn in from the start and found Canal Pushers a thoroughly good read. I enjoyed it immensely.
Griffee weaves a tale of nefarious doings which climax in a devastating game of cat and mouse. A welcome new voice in crime fiction imbued with a real sense of place