River Rats
High-end housing. Low-down deeds. Trouble has followed Jack Johnson to the historic city of Bath, where his narrowboat is moored. There's a war between residents and river dwellers, and when a body ends up in the water, he can't help his investigative instincts kicking in…
Available to order now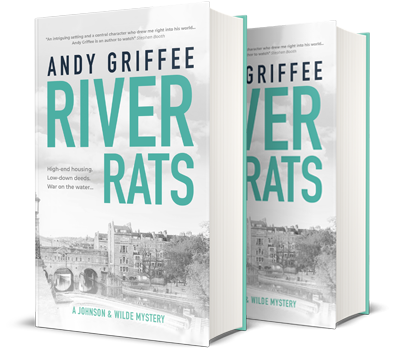 Canal Pushers
Jack Johnson is newly divorced, recently made redundant and in search 
of a fresh start. But when a young boy he meets on the canals turns up drowned, trouble seems determined to follow him. Canal Pushers is the first thriller in an exciting new crime series set on Britain's waterways. Does a serial killer stalk the towpaths and locks?
Available to order now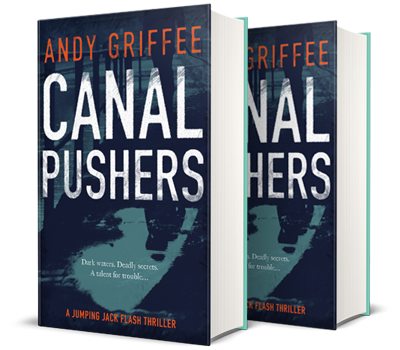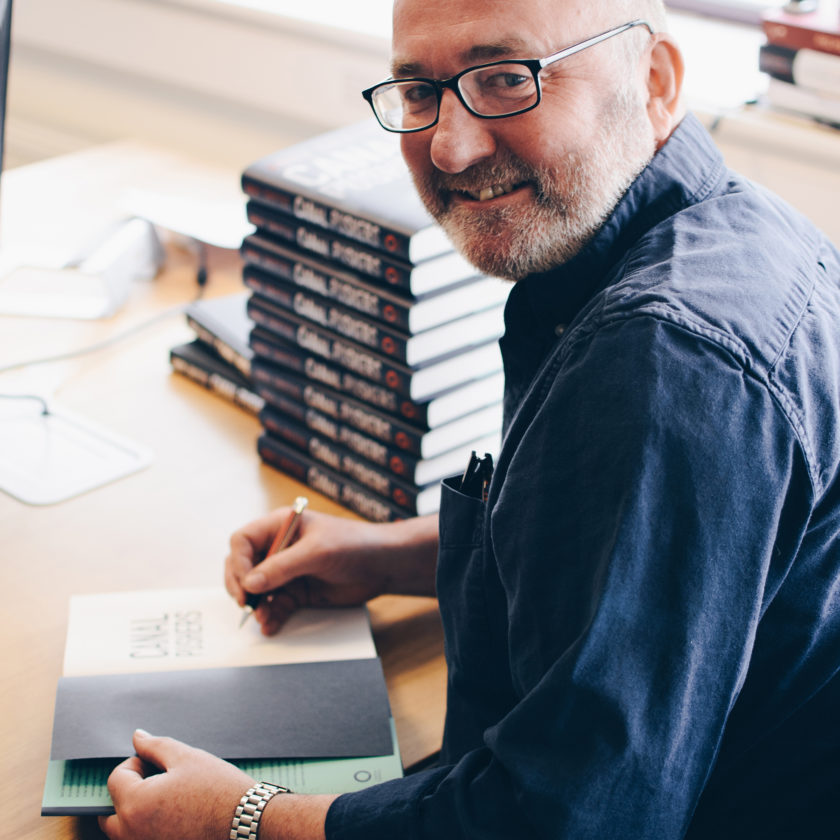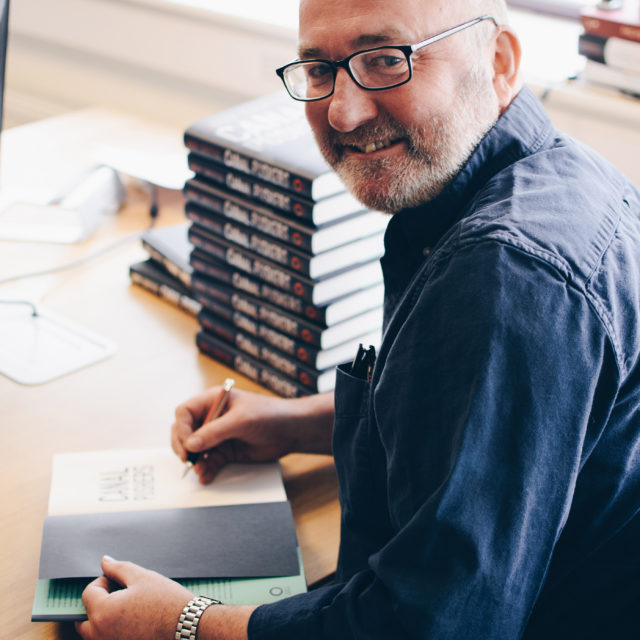 Meet Andy Griffee
'I write crime thrillers set on various parts of the UK's network of canals and waterways. Inspired by true stories, they follow the fortunes of divorced journalist Jack Johnson and the (as yet) unrequited love of his life, a young war widow called Nina Wilde. They are joined on their adventures by a border terrier called Eddie who lives with Jack on his 64 ft long narrowboat, Jumping Jack Flash. I hope the books will be enjoyed by anyone who loves reading Dick Francis, John Buchan or Kate Atkinson's Jackson Brodie series.'
An intriguing mystery played out across the evocative setting of the British waterways. I was drawn in from the start and found Canal Pushers a thoroughly good read.
I enjoyed it immensely.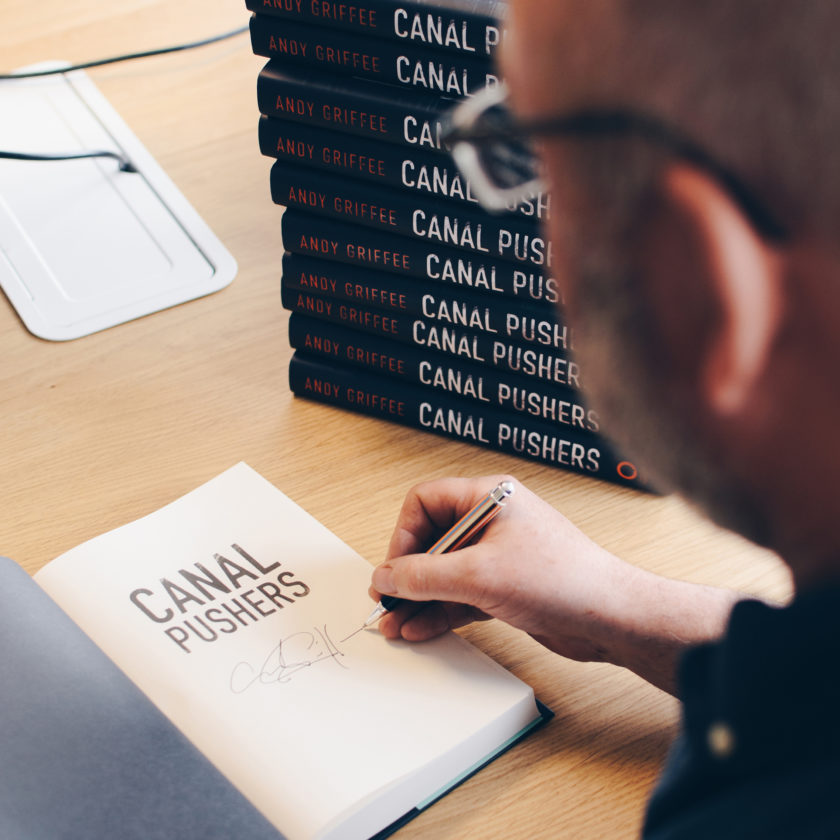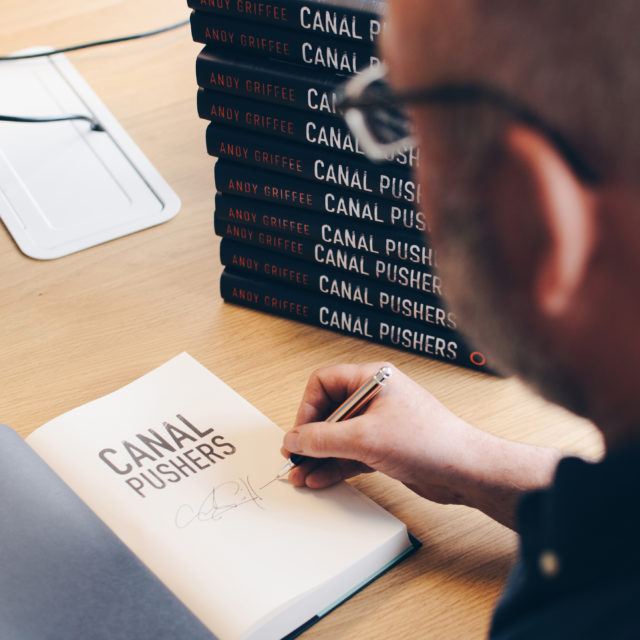 What's Happening...
It's been a blast. Now where's my T-shirt?
Cheers – toasting the launch of River Rats with a 'quarantini' cocktail in the garden of my home in Worcestershire …
Latest news from Andy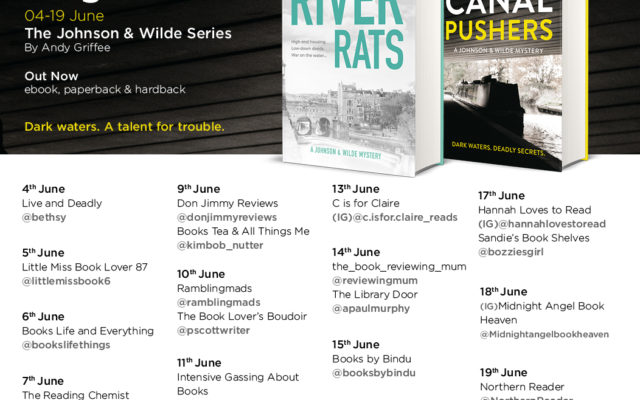 It's been a blast. Now where's my T-shirt?

Join me for a quick guided tour around my workplace! The Crime Writers' Association (or CWA) is marking National Crime …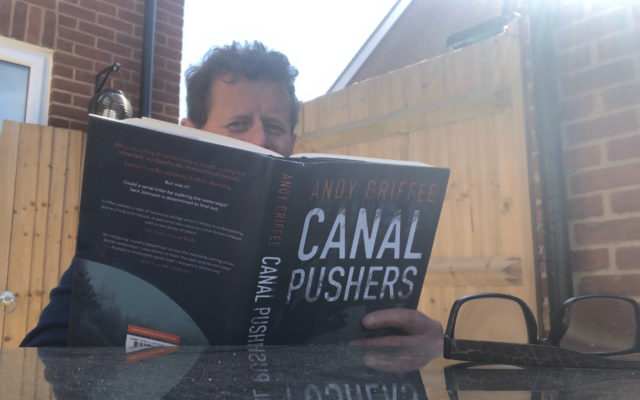 Mike Bushell, star of the last Strictly Come Dancing series, picked up a copy of Canal Pushers to relax in …