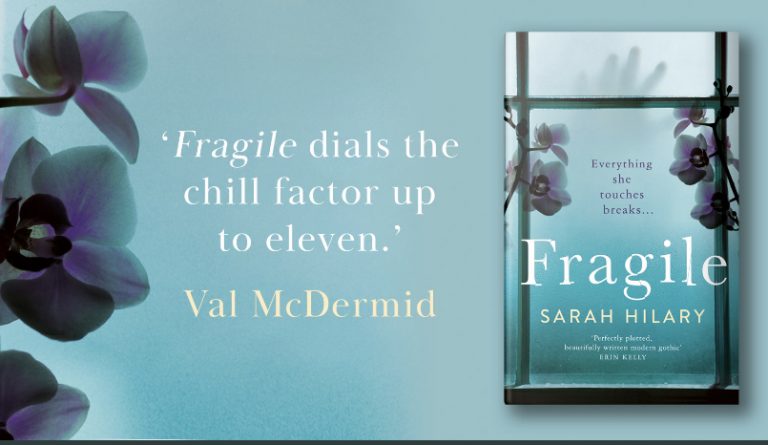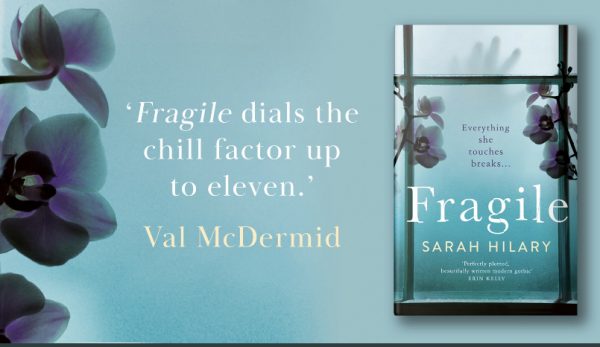 FRAGILE by Sarah Hilary
Sarah Hilary has stepped aside from her popular six-book crime series featuring DI Marnie Rome to pen this standalone novel. I hesitate to call it a one-off crime thriller because, although a child goes missing, it is more thriller than crime. She writes it largely in the first person narrative of 18-year-old Nell, a fragile and damaged foster child who has been exploited by the mendacious Meagan Flack, who 'cares' for the children no-one else wants at her home on the Welsh coast. Hilary also uses first person narrative for this greedy, lazy monster with her tea and cigarette-stained teeth and calculated cynicism about her large and profitable brood of children.
The author has referenced Jane Eyre, Rebecca and The Servant, a Dirk Bogarde film, as key influences on the book and I also think there is also something of Patricia Highsmith in the depiction of Nell. We sympathise with her background and circumstances and admire her work ethic. But she maintains a distance from the reader. Can we wholly trust what she is telling us? Is she as innocent and as much of a victim as she tells us she is?
The chill of the plot builds as Nell and her boyfriend Joe Peach, another alumnus of the Flack foster home, flee to London where they sleep on the streets, are preyed on by InterCity commuters and finally fall into the web of an academic magistrate and his cruel-but-sexy, predacious wife. But who exactly is the spider and who is the fly? The web itself is a strange shape-shifting mirage of a London townhouse called Starling Villas which is exquisitely described in all its seedy grandeur. Nell is hired – or hires herself – as housekeeper to Dr Robin Wilder.
These brittle characters dance a psychological quadrille around each other in a doom-laden atmosphere. They deliberately cause pain, hint at past horrors, press on barely healed wounds and hide their secrets.
Hilary cleverly uses her characters' names to enhance the overall impact of the story. Nell is occasionally described as Death K-Nell. Joe Peach is sunburnt and lovely-looking – but ultimately, he's also soft-skinned and bruises easily. Meagan Flack is a malevolent Me-Again returning presence as she insists on pushing herself into any money-making opportunity for blackmail.
Fragile has been described as 'modern Gothic' but I think it's a gem of a book which shrugs off easy categorisation. It is beautifully crafted and written, ingenious and creepy and delivers a plot and a cast of characters which lingers long in the mind. Bravo.