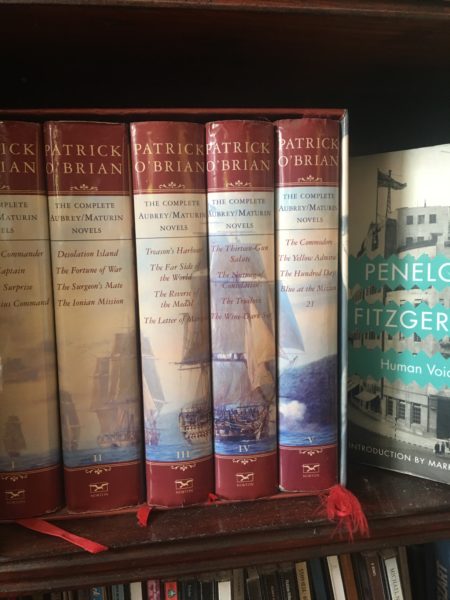 The book blog, Cafe Thinking has asked me to write about three lesser known books I have loved. So here they are:
Book 1: COMPLICITY by Iain Banks
The murder weapon which still stabs deep into my memory is the Marttiini, a slim Finnish-made blade which is kept in a lightly oiled sheath and belongs to the serial killer who haunts Complicity, a crime thriller by the late Scottish writer Iain Banks. This is one of the most dog-eared paperbacks on my bookshelves which I re-read every couple of years. Its chapters alternate between a troubled newspaper reporter's first-person narrative and a second person account of a serial killer's activities in and around Edinburgh.  The bizarre and sadistic murders are acted out on a series of unpleasant right-wing capitalists in ever more ingenious ways.  Slowly, a connection between the killings and a previous article by the journalist is established.  In one, an arms-dealing MP is tied to a chicken wire gate and has an artery slashed after watching his much-loved foxhounds get shot. The methods of killing match the immoral activities of the victims in a gruesome way and the plot drives forward in a bleak but compellingly imaginative way.  As a former journalist, I enjoyed the underlying focus on journalism and the extreme nihilism which is uncompromised by the book's ending. The surprises in Complicity linger long in the memory and, although not as famous as Banks's Wasp Factory and The Crow Road, is well worth seeking out by crime fiction aficionados
Book 2: HUMAN VOICES by Penelope Fitzgerald
This is a concise and witty novel which describes the byzantine managerial madness and eccentric characters working at BBC Broadcasting House in London during the Second World War. As someone who worked at the BBC for 25 years as a journalist and senior executive, I appreciate that it beautifully captures the essential oddity of the place. My final job at the corporation was to assume overall control of its largest ever capital project – the £1.046 billion refurbishment and expansion of the BBC's headquarters building. I grew to love the magnificent art-deco building in Portland Place and this novel pays due homage to it, describing Broadcasting House as like a ship. "The gossip of the seven decks increased the resemblance of the great building to a liner, which the designers had always intended. BH stood headed on a fixed course south. With the best engineers in the world and a crew varying between the intensely respectable and the barely sane, it looked ready to scorn any disaster of less than Titanic scale."
Fitzgerald worked at the BBC as a features producer at the end of 1940, when the book is set, and the book could only have been written by someone who has direct experience of the corporation's oddities and essential values – especially its creativity and independence. It is also very funny.
Book(s) 3: THE COMPLETE AUBREY/MATURIN NOVELS by Patrick O'Brian
I re-read this entire series of 21 novels about once every five years and never tire of them. They follow the career of Jack Aubrey, a swashbuckling officer in the Royal Navy during the Napoleonic Wars and his buddy, ship's surgeon and spy Steven Maturin. Their historical detail is astonishing, but it is the interplay between the two main characters which makes the series so compelling. Jack is a flawed man, particularly where women and money are concerned, but he is also a fine leader, an extremely brave fighter and a wonderful tactician. He is flesh to Maturin's brain. Maturin is a brilliant surgeon, an exceptional naturalist and a cunning and devious spy. They come together as a harmonious pair – and this is literally true in their music making with cello and violin. The series follows their rollercoaster fortunes and disasters, both personal and professional, over a long period but you never, for one moment, lose faith in their abilities or fascination in their stories. The surrounding cast of characters, especially Jack's crew, are deftly drawn and you are swept along with them – almost as though you are an extra member of the ship's company. O'Brian's prose is razor sharp, at times coolly detached and at others, breath-takingly exciting. Invest in the entire boxed set in hardback as I have, and I doubt you will be disappointed.