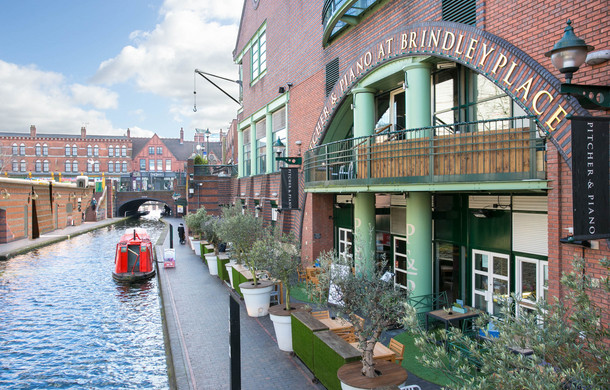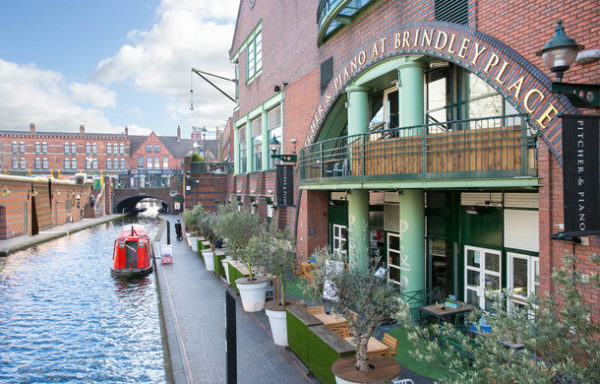 Are you a Towpath Tippler? I am. Yes, it seems I have become an aficionado of our area's canal side pubs – all purely in the interests of research you understand. My debut novel is called Canal Pushers and it features a cat-and-mouse chase along the Stratford Canal with our hero, Jack Johnson and his companion Nina being hunted by the media, a criminal drugs gang and a serial killer who ambushes and drowns his victims. But when you are trying to flee and hide in a 64 ft long narrowboat which travels at 4 miles per hour, it would still seem rude not to stop and visit the occasional hostelry wouldn't it?
Fortunately, the Warwickshire countryside is blessed with a good range of them, so why not follow the route of Jack's boat, Jumping Jack Flash and call in for a Towpath Tipple? You might choose to start at Wootton Wawen, where Jack picks up the boat that he is thinking of buying.  As a newly divorced out-of-work journalist, it's the only accommodation he can afford and unfortunately, he has no experience of handling the lengthy 18-tonne craft. Fortunately, a mysterious stranger called Nina comes to his rescue and they do a deal in a friendly and suitably named pub called the Navigation, which is right next to a boatyard and a small metal aqueduct which runs over the A34.
The couple motor on into Stratford upon Avon, stopping briefly at the small village of Wilmcote which is home to Mary Arden's Farmhouse and two more food and ale pubs, The Mason's Arms and Mary Arden Inn, which are both a short stroll from the canal.  But don't linger on the four miles of towpath between Wilmcote and Stratford for that is where the Canal Pusher strikes again under the cover of darkness.
Once settled in Bancroft Basin at the centre of Stratford, Jack and Nina have a wide range of pubs within walking distance of their mooring.  But they make a beeline for The Black Swan, otherwise known as the Dirty Duck thanks to the American GIs who camped over the river during the Second World War.  They also enjoy viewing the photographs of thespians who have popped over from the Royal Shakespeare Theatre to lubricate their vocal chords over the years.
Their stay in Stratford isn't a peaceful one though and they are soon fleeing for their lives after rescuing Eddie, a little border terrier who belonged to the latest victim of the Canal Pusher.  They stop and hide in quiet and secluded places en route and take the chance to visit the excellent Crab Mill at Preston Bagot. This attractively converted old cider mill offers excellent food and an attractive garden and the canal is a couple of minutes away.
The next village en route by canal to Birmingham is Lowsonford, where the sloping lawns and mature trees of the Fleur de Lys provide a picturesque spot and a mooring at the bottom of the garden.  It is here that Jack is reunited with an old schoolfriend and actor who is performing at the National Trust's Packwood House.  The cast happily decant to the garden of the upmarket Punch Bowl in nearby Lapworth for a slap-up meal and enough beer to give them sore heads in the morning.
The Wharf Tavern in the centre of Hockley Heath is the next place to moor up, alongside a canal bridge with its waterside garden overlooking an ancient wharf. But be careful, is that a fisherman carefully watching your arrival from the bridge? Or could it be the Canal Pusher seeking out his next victim? I think a pie and a pint may be necessary to steady the nerves.
The Stratford Canal was virtually derelict in 1958 but transformed to navigable status once again in 1964.  Its picturesque stone bridges, narrow locks and characteristic barrel-roofed cottages make it a quiet delight to stroll along and have 'a green thought in a green shade'.
So, the next time you fancy a little excursion, why not become a Towpath Tippler and search out one of the many fine drinking and eating establishments along its route?  And after a walk, a pint and a pie, what could be better than finding an empty bench at the water's edge and opening a good crime thriller?