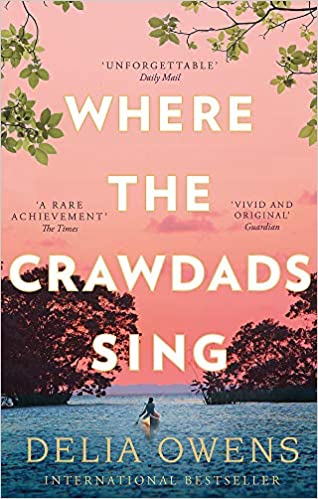 I appreciate that I was ridiculously late to the party that celebrated the ten million copy bestseller Where The Crawdads Sing. Sometimes, I assume a self-defeating stubbornness which refuses to go along with the ridiculously inflated hype and sales that greets some books. This was one. (I confess Richard Osman's debut novel is another at the moment.)
However, I am more than happy to concede I should have read this story from Delia Owens when it first came out in 2018. The main character, Kya or The Marsh Girl as locals call her, is compelling as she grows wild on the North Carolina coast after being abandoned by her entire family at a young age. Shunned by the nearby community, save for an elderly black seafood dealer, she develops a deep love and understanding of the local fauna and flora which is beautifully described. The plot – in which she becomes entangled with two young men – develops languidly but gathers real pace after one is found dead and she is accused of his murder. Yes, this is in part a murder-mystery – but it is also a coming-of-age novel, a romance and an evocative celebration of nature.
Owens is a wildlife scientist and there are moments when her scientific explanations of nature sit uncomfortably alongside her lyrical prose but this is a minor quibble in an outstanding book with a killer twist at the end. Very highly recommended.